Site Index - every word ever used on this site.
What's new - recent additions.

POPULAR BACK ISSUE PRICES:
Playboy
Sports Illustrated
Life
Rolling Stone
Esquire
Maxim
---
---
---
Single Ounce Silver Market Price Benchmark: $37.40... more
LATEST HEADLINES & STORIES
IDLEGUY.COM December 2023
What do Tucker Carlson, Frank Sinatra, John Coltrane, John Valby, Sable Holiday, Jenny McCarthy, David Letterman, and James Earl Jones have in common? They're all part of the idleguy.com Holiday Issue, released 11/23/23
IdleGuy.com, December, 2023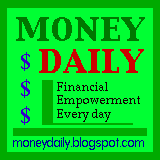 Business, Money, Financial News for the Week of December 3 - December 9, 2023
Thursday: More Layoffs, Fewer Jobs is Music to Wall Street Ears, but, for How Long?; Oil Falls Below $70
Wednesday: Weak Jobs Data, Tortured Logic Sends Stock Futures Higher; ADP November Jobs +103,000; Rally at Stall Speed
Tuesday: Is the Rally Over? Bitcoin Roars; Gold, Silver Slashed as US Dollar Hegemony Struggles to Stay Relevant
Sunday: WEEKEND WRAP: GOLD! STOCKS! BONDS! BITCOIN! Welcome to the Holidays at Clown World Casino
Money Daily, 12/3 - 12/9/2023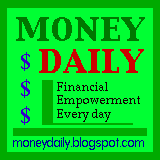 Business, Money, Financial News for the Week of November 26 - December 2, 2023
Friday: Dow Rocks Higher to End November; Gold Price Makes History
Thursday: Gold Price May Make History; Core PCE Lower, Prompting Calls for Rate Cut Next May
Wednesday: Why Is Everything Going Up?; Shades of 1999; New All-Time Highs in Sight
Tuesday: Larger, Global Trends Emerge as Stocks Look Limp; Gold, Silver Streaking Higher
Sunday: WEEKEND WRAP: A Little Tranquility as Government, Media Engage in Presidential Politics; Argentina's Election; Gold, Silver Gain
Money Daily, 11/26 - 12/2/2023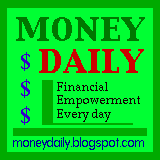 Business, Money, Financial News for the Week of November 19 - November 25, 2023
Friday: Oops! IRS Does It Again; Tik-Tockers Can Relax; Gold, Silver Ripping Higher; Friday, Half-Day Session
Wednesday: Rare Losing Session Tuesday for Stocks; Nvidia Earnings Top Estimates; Crude Oil Gains, Sildes
Tuesday: Tuesday in Doubt; Dollar Down, Gold, Silver Up; Government Racket Targets Binance
Sunday: WEEKEND WRAP: China is #1; Gold, Silver Keep Rising as Oil Heads Lower; Stocks, Bonds Bid; Happy Thanksgiving
Money Daily, 11/19 - 25/2023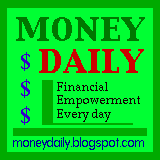 Business, Money, Financial News for the Week of November 12 - November 18, 2023
Friday: BJ's Issues Warning Guidance; Stocks Beginning to Look Expensive; Oil Price Continues Lower
Thursday: Stocks Uncertain and Moody After Walmart Earnings; Silver Rally in Go Mode, Near $24/ounce
Wednesday: October Retail Sales, PPI, Target Earnings Keep Rally Going; Bonds Subdued; Silver Nears $23.50
Tuesday: October CPI Flat; Stocks Bounce Higher; 10-Year Note Yield Off 14 Basis Points; Dollar Down; Oil, Gold, Silver Up
Sunday: WEEKEND WRAP: What Inflation? Bitcoin Booming; Stocks Mooning; Treasuries Under Cover; Gold, Silver, Oil, Gas Cheaper
Money Daily, 11/12 - 11/18/2023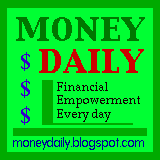 Business, Money, Financial News for the Week of November 5 - November 11, 2023
Friday: Sobering Look at Markets as Fed's Powell Shocks; Oil's Bear Market; China's Downturn
Thursday: S&P, NASDAQ on Record Winning Streaks; Bitcoin Soars; Gold, Silver, Cash For the Win (FTW)
Wednesday: Stocks Rally Longest in Two Years; Oil Continues Slump
Tuesday: Which Way Are We Going? Indications That Last Week's Rally May Have Been a One-Off Emerge; China, Gold, Silver, Oil All Sinking
Sunday: WEEKEND WRAP: Stocks Have Best Week in a Year; Bond Yields Slide; Gold, Silver on Hold, Oil Continues Lower
Money Daily, 11/5 - 11/11/2023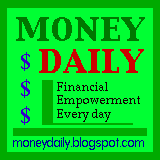 Business, Money, Financial News for the Week of October 29 - November 4, 2023
Friday: BLS October Non-Farm Payrolls: 150,000; In Line with Estimates; Apple Warning Not Significant
Thursday: Stocks Gain Globally as Fed Signals Inflation Defeated; Starbucks, PayPal Beat, Advance; Gold, Silver, Bitcoin Higher
Wednesday: Stocks Continue to Rally; US Treasury Says It Needs Less Funding Than Expected; ADP October Jobs: 113,000
Tuesday: Stocks Miraculously Rally for 16th Monday in last 17; UK Council Bankrupties; Pfizer Losses Grow on Paxlovid Fail
Sunday: WEEKEND WRAP: Stocks Creamed; Treasuries Tamed; Gold Surpasses $2000, 4.9% GDP Fails to Impress
Money Daily, 10/29 - 11/4/2023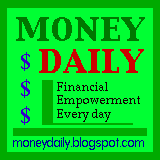 Business, Money, Financial News for the Week of October 22 - October 28, 2023
Friday: Stocks Suffering Through Brutal Week of Selling; Transportation Average Down More than 5%; Gold Near $2000; Bitcoin Bid
Thursday: The Planned Collapse of the Tech Bubble is Well Underway; Everything is About to Be Sold Off
Wednesday: Fed Saves Stock Market; Investors Hopeful on Tech, Earnings Rebound; Oil Lower as WWIII Averted (for now)
Tuesday: Stocks Set to Rebound After 10-Year Note Reverses Course; Gold, Silver Lower
Sunday: WEEKEND WRAP: Stocks Rocked (again), Yields Sky-High; Gold, Silver, Oil Remain on the Move; Gas Prices Tame
Money Daily, 10/22 - 28/2023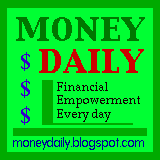 Business, Money, Financial News for the Week of October 15 - October 21, 2023
Friday: Troubling Prospects for US Stocks as Interest Rates Continue Rising, Earnings Are Hit or Miss; Gold Closing in on $2000
Thursday: Stocks Remain Under Pressure as 10-Year and 30-Year Yields Near 5.00%
Wednesday: As Bond Yields Rise, Stocks Are Feeling the Pain
Tuesday: Goldman Sachs Misses, Bank of America Posts Strong 3rd Quarter; Retail Sales Up 0.7%; Investors Worried
Sunday: WEEKEND WRAP: Global Issues Unresolved; Gold, Silver, Crude Oil Higher, Gas at the Pump a Relief
Money Daily, 10/15 - 21/2023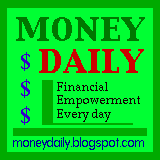 Business, Money, Financial News for the Week of October 8 - October 14, 2023
Friday: Big Banks Post Big Earnings for 3rd Quarter; Stocks Seeking Positive Week
Thursday: CPI Higher Than Expected; Walgreens Misses EPS Estimates; Israel Readies for Assault on Gaza
Wednesday: Mistakes Are Beginning to Pile Up as Ukraine Is Overshadowed by Israel and Fed Wants to Stop Hiking Rates
Tuesday: The Fourth Turning Has Arrived with BRICS+, Self-Sufficiency Rising
Sunday: WEEKEND WRAP: Broken Markets, De-Dollarization, Yield Curve Madness Point to Recession; Oil, Gold, Silver Lower
Money Daily, 10/8 - 10/14/2023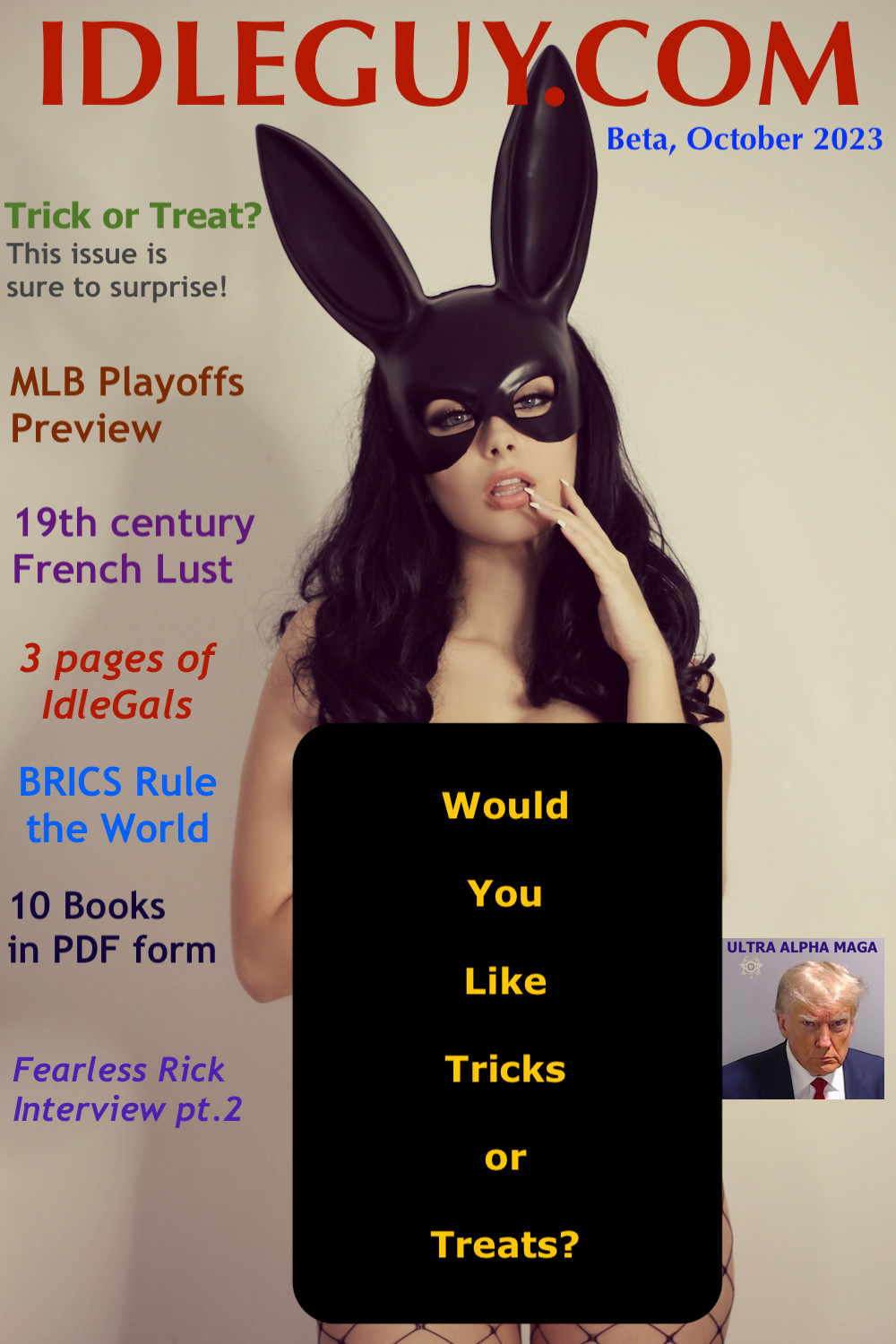 Not Spooky! idleguy.com October 2023 Beta Issue
The October release was a neat trick after missing three deadlines, but will be a treat to many, with three pages of IdleGals, the conclusion of the Fearless Rick interview, Toast of the Town, advice column, feature article on BRICS expansion and more.
idleguy.com, 10/3/2023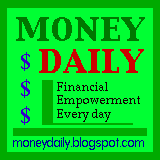 Business, Money, Financial News for the Week of October 1 - October 7, 2023
Friday: The Jarring Reality of Global Manufacturing Contraction; US September (Pure Fiction) NFP: 330,000 Jobs
Thursday: Down 11% in Past Week, Price of Oil Sending Bearish Signal Across Global Markets
Wednesday: Tuesday's Rout Looks Worse on Heels of Speaker Chaos in House of Representatives; Oil Spilling; Gold, Silver Bounce
Tuesday: Fourth Quarter Begins on Sour Note; Stocks Continue Steady Decline; Oil, Gold, Silver Prices Head Lower
Sunday: WEEKEND WRAP: Congress Avoids Shutting Down Government with 45-Day Reprieve; Stocks, Bonds, Gold, Silver Dumped
Money Daily, 10/1 - 10/7/2023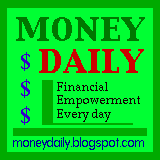 Business, Money, Financial News for the Week of September 24 - September 30, 2023
Friday: Core PCE Lower; Goods Inflation Re-Accelerating; Stocks Looking to Finish Week and Month on High Note
Thursday: Stock Bounces Hiding Technical Market Damage; Yield Curve Dis-Inverting as 10-year Note hits 4.65%
Wednesday: Stocks Get Whacked as Bond Rout Extends; Clueless Congress Confounds Capitalists
Tuesday: Stocks Chill to Start Crucial Week; Bond Yields Spike; Bond Rout Well Underway; Concerning Hedge Fund Bond Short
Sunday: WEEKEND WRAP: Preparation is Prudence; Long-Lasting Yield Curve Inversion Leads to Deep Recession or Depression; Hard Assets a Must
Money Daily, 9/24 - 9/30/2023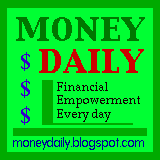 Business, Money, Financial News for the Week of September 17 - September 23, 2023
Friday: Stocks Ravaged Since FOMC Decision; Bond yields Spiking as United States Faces Funding Crisis
Thursday: Fed Holds Steady at 5.25-5.50% FF Rate; Stocks Sink on 'Higher for Longer' Outlook
Wednesday: FOMC Decision Likely to Be a Pause; Wall Street Can Continue Stealth Distribution
Tuesday: Stocks Sideways in Pre-FOMC Trading; Oil, Gold, SIlver Bid Higher
Sunday: WEEKEND WRAP: Despite Rising CPI and PPI, Fed Watchers and FOMC Appear Unconcerned; Oil, Gas Prices Near One-Year Highs
Money Daily, 9/17 - 9/23/2023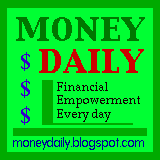 Business, Money, Financial News for the Week of September 10 - September 16, 2023
Friday: CPI Higher; PPI Higher; Inflation Higher; Stocks Higher; Stupidity Through the Roof
Thursday: PPI Soars by 0.7% in August, +1.6% YOY; Retail Sales Higher as Well
Wednesday: Inflation Resurgent as August CPI Registers +0.6% Monthly, 3.7% Annually
Tuesday: Greed, Fear, and Loathing in America; Taxes, Inflation, and Extortion
Sunday: WEEKEND WRAP: Signals Emerging that US and Global Economies Are Headed for Trouble; Stocks Lower, Yields Higher, Oil Up
Money Daily, 9/10 - 9/16/2023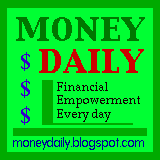 Business, Money, Financial News for the Week of September 3 - September 9, 2023
Friday: Investors Cautious; Stocks Sustain September Losses as Funding Pressure Builds in Congress
Thursday: Stocks Rise as Senate Confirms Fed Nominees; Silver Continues Slide; Futures Point Lower
Wednesday: September Not So Kind to Investors as Saudis, Russia Extend Oil Poroduction Cuts, Congress Girds for Funding Battle
Sunday: WEEKEND WRAP: Tax and Debt Slaves Celebrate Labor Day (No, really, it's a holiday about working. Seems kinda dumb.)
Money Daily, 9/3 - 9/9/2023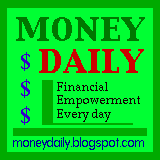 Business, Money, Financial News for the Week of August 27 - September 2, 2023
Friday: August Was Worst Month for Stocks in 2023; August Non-Farm Payrolls 187,000, Unemployment Rate 3.8%
Thursday: Market Braces for More Bad (Good) News as PCE Deflator Gains, Unemployment Claims Drop (Uh-oh!)
Wednesday: Stocks JOLTed Higher, Bond Yields Ease as Bad News is Good News Rules Markets
Tuesday: A Somber Farewell to the Good Old Days Thanks to Brandon the Imposter and Criminal Congress
Sunday: WEEKEND WRAP: Banks, Retail Took a Hit, Treasuries Re-Elevated, BRICS Add Six, Jackson Hole a Pit; Gold, Silver Ascendant
Money Daily, 8/27 - 9/2/2023
IdleGuy.com September, 2023
The Alpha test issue of our latest endeavor - idleguy.com, a Playboy magazine for the 21st century - has been released. Check out the features, IdleGals, and make a pit stop at the Daily Ilder (IdleGuy Daily) for a daily fix of news, sports, games, and more.
IdleGuy.com Alpha issue, September, 2023
NFL Pro Football Preview
Will Patrick Mahomes lead the Kansas City Chiefs to a second straight Super Bowl? Can the Eagles improve a little and win it all? How about the Cowboys, Bills, Bengals, Chargers, 49ers? We look at all 32 NFL teams and see how they compare for the upcoming season.
IdleGuy.com Alpha issue, September, 2023
Top 25 College Football Forecast
Georgia seeks a third straight national championship, but Michigan, USC, LSU, Clemson, Tennessee, and others stand opposed. All Pre-Season Top 25 analyzed with unique takes on how they may fare in the 2023 season.
IdleGuy.com Alpha issue, September, 2023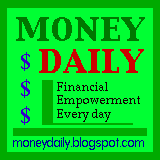 Business, Money, Financial News for the Week of August 20 - August 26, 2023
Friday: Stocks in Flux as BRICS Add Six and Markets Await Jackson Hole Speech by Fed Chair Powell
Thursday: BRICS Conference Not Consequential, but Plans to Add Six Members; Nvidia Blows Out Earnings, Stock Soars; Jackson Hole Opens
Wednesday: Retail, Banks Lead Tuesday Declines; BRICS Have Not Produced Fireworks... Yet: AI Bets All In on Nvidia as Foot Locker, Peloton Implode
Tuesday: Watch BRICS Summit LIVE; Leaders to Deliver Remarks; Lowe's, Baidu Beat, Macy's Sees Credit Card Delinquencies; Dick's Slammed
Sunday: WEEKEND WRAP: Stocks, Long-Dated Treasuries Under Pressure; BRICS Summit and Fed's Jackson Hole Symposium on Tap
Money Daily, 8/20 - 8/26/2023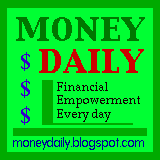 Business, Money, Financial News for the Week of August 13 - August 19, 2023
Friday: Stocks Set Up for Worst Weekly Loss Since March Banking Crisis; Bond Market Implosion Imminent
Thursday: Walmart Smashes Earnings Expectations; China Deflating; Bond Markets Tested as BRICS and Jackson Hole Summits Approach
Wednesday: Blowout Earnings from Target (TGT) Fail to Ignite Futures; Something is Not Right
Tuesday: Breakout or Breakdown? Levels to Watch on Dow, NASDAQ, S&P 500
Sunday: WEEKEND WRAP: Signs of Decline as BRICS Summit Approaches; Beware the Great Unwind (Alasdair Macleod)
Money Daily, 8/13 - 8/19/2023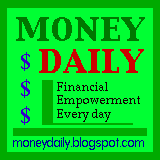 Business, Money, Financial News for the Week of August 6 - August 12, 2023
Friday: Stocks Lower Since End of July; PPI Comes in Hotter than Expected
Thursday: July CPI Rises to 3.2% Year-Over-Year; Unemployment Claims Also Up; Housing Costs Now Extreme
Wednesday: Prep Harder
Tuesday: Tyson Foods and Berkshire-Hathaway Are Unrelated to the Dow Jones Industrial Average, But You're Not Supposed to Know That
Sunday: WEEKEND WRAP: Flaws in Financial Foundation Found; Stocks Rocked; Bonds Battered; BRICS Approach Gradual
Money Daily, 8/6 - 8/12/2023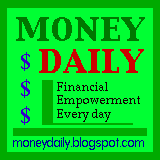 Business, Money, Financial News for the Week of July 30 - August 5, 2023
Friday: Bond Markets Rattled by Japan, Fitch Downgrade of USA; Stocks Need a Boost as July Non-Farm Payrolls Disappoint
Thursday: Earnings, Bond Losses Weighing on Stocks Worldwide
Wednesday: Fitch Cuts Government's Credit Rating to AA+; Busiest Earnings Week Continues
Tuesday: Painting the Tape Results in Gains for Major Averages, or Losses, or Both
Sunday: WEEKEND WRAP: Higher Interest Rates Are Crushing the Economy While the Deep State Flushes American's Rights, Liberties
Money Daily, 7/30 - 8/5/2023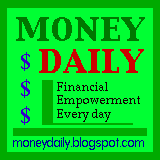 Business, Money, Financial News for the Week of July 23 - July 29, 2023
Friday: Buyer Beware: Dow Streak Ends as Bank of Japan Tweaks Yield Curve Control; Economic Crisis Unfolding
Thursday: Fed Hikes Federal Funds Rate to 5.25-5.50%; Dow Ties Streak Record; Latin America Talks with EU; Earnings Mostly Solid
Wednesday: Dow Looks to Tie Record; FOMC Rate Hike on Tap; Boeing, Coca-Cola, Visa, AT&T Reports Solid
Tuesday: Dow Poised for 12th Straight Day of Gains; China Politboro Boosts Housing Outlook; Verizon, 3M Beat, Advance
Sunday: WEEKEND WRAP: Dow Streak at 10; NASDAQ 100 Rebalanced; Fed's FOMC Likely to Hike FF Rate to 5.25--5.50%
Money Daily, 7/23 - 7/29/2023
Fearless Rick's Best Bets for Saratoga, Del Mar, Friday, July 21
Saratoga features the CC American Oaks Grade 1, bonus picks at Del Mar.
Fearless Rick's Best Bets (idleguy.com), 7/22/2023
Fearless Rick's Best Bets for Saratoga, Friday, July 21
Looks like another rain day at the Spa, which would wash off the turf races, so Rick has three races on dirt.
Fearless Rick's Best Bets (idleguy.com), 7/21/2023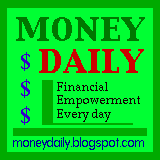 Business, Money, Financial News for the Week of July 16 - July 22, 2023
Friday: Dow Seeks 10th Straight Positive Session; American Express Adds to Credit Loss Reserves; NASDAQ 100 Rebalance Over Weekend
Thursday: Mike Maloney on the New Reality of Gold-Backed BRICS Currency; Dow Looks for 9th Straight Winning Session
Wednesday: Reality Distortion Via Fake News and Government Data; Goldman Sachs Profit Slides
Tuesday: Stocks Trending Lower After June Retail Sales Miss; Gold, Silver Rip Higher
Sunday: WEEKEND WRAP: Positive Trends Emerge though BRICS Threat Remains; Stocks, Gold, Silver, Oil Surge; Rates Rise/Fall
Money Daily, 7/16 - 7/22/2023
Fearless Rick's Best Bets for Saratoga, Saturday, July 15
Racing at Saratoga began Friday, and Fearless Rick only lost $1.20 on his first three (actually two, as one horse (Fuoco) was scratched. Rick has picks for the 2nd, 5th, and ninth (Grade 3 Kelso) races, plus a bonus trifecta play.
Fearless Rick's Best Bets (idleguy.com), 7/15/2023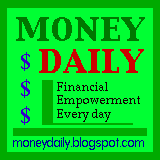 Business, Money, Financial News for the Week of July 9 - July 15, 2023
Friday: Death of Hollywood?; Stocks on Track for Huge Week; Bank Earnings; Saratoga Opens
Thursday: Soft PPI Helps Continue Stock Market Rally; Gold, Silver Boosted as Inflation is Tamed
Wednesday: June CPI +0.2%; Year-on-Year, +3.0%; Everything Costs More
Tuesday: Short Everything
Sunday: WEEKEND WRAP: Stocks Show Signs of Struggle as Earnings Season Approaches; 10-year, 30-year Over 4 Percent; Gold, Silver Stable
Money Daily, 7/9 - 7/15/2023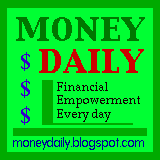 Business, Money, Financial News for the Week of July 2 - July 8, 2023
Friday: 10-Year Note Zooms Past 4%; BRICS Currency Possible; Yellen Will Fail in China; June NFP +209,000
Thursday: Where's the Top? Market Peak July 3; Asia Falls Overnight; Europe Down, Futures Signal Lower Open
Wednesday: Holiday Hangover; Second Half Starts on Sour Note
Sunday: WEEKEND WRAP: Gearing Up for 2nd Half 2023 Post Independence Day Break
Money Daily, 7/2 - 7/8/2023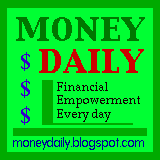 Business, Money, Financial News for the Week of June 25 - July 1, 2023
Friday: Week, Month, Second Quarter, First Half of 2023 All Close Today as Fed Eyes PCE and 2% Inflation Target
Thursday: US 1Q GDP Revised to 2% from 1.3% Previously; Jobless Claims Fall as 2nd Quarter Nears an End
Wednesday: Walgreen's Massive Miss Limited Tuesday's Gains; Markets Shaky as Second Quarter Nears End
Tuesday: Crude Oil, Earnings Response Presaging a Rough Second Half of 2023
Sunday: WEEKEND WRAP: Stocks Take a Tumble; Fixed Income Flat-Lines; Gold, Silver Mashed; Bitcoin, Crypto Soars
Money Daily, 6/25 - 7/1/2023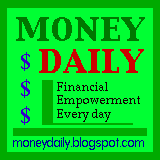 Business, Money, Financial News for the Week of June 18 - June 24, 2023
Friday: Stocks Indicated Lower as Short Week Comes to Quick End; NASDAQ Up Eight Straight Weeks
Thursday: Stocks Continue Weakness; Powell Speaks to Senate; 2022 Lows Coming Into Focus
Wednesday: Fidelity, Schwab, Citadel Form Crypto Exchange; BlackRock Wants Bitcoin Spot ETF; Powell Testimony May Move Markets
Sunday: WEEKEND WRAP: Juneteenth Edition: Stocks Back in Vogue; Writers Out, AI, ChatGPT In; Mispriced Gasoline; GIGO
Money Daily, 6/18 - 6/24/2023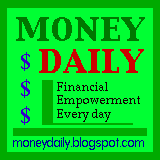 Business, Money, Financial News for the Week of June 11 - June 17, 2023
Friday: Welcome to the Hotel California, No Exit, 1984-style (Stocks Go Up)
Thursday: Fed Hits Pause Button, Markets Assess Financial Conditions as BRICS, Treasury Debt, Inflation Threaten Prosperity
Wednesday: Drive-By Post: Fed Will Pause, Stocks Will Rise
Tuesday: CPI Falls to 4.0%; Futures Up; American Values Dashed
Sunday: WEEKEND WRAP: Dull Week Passes, Investors Look Ahead to FOMC Meeting; Stocks Steady; Gold, Silver Gain
Money Daily, 6/11 - 6/17/2023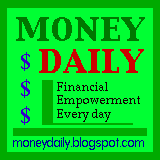 Business, Money, Financial News for the Week of June 4 - June 10, 2023
Friday: Europe Enters Technical Recession; US Official Figures are Garbage; GDP Only Positive Because of Government Spending
Thursday: Artificial Intelligence (AI) Is About as Fake as MSM News; NASDAQ Up 25% YTD
Wednesday: Stocks Remain Elevated; Tucker Carlson Returns on Twitter
Tuesday: Tim Cook Rings the Bell with Overpriced "Appulus" VR Headset
Sunday: WEEKEND WRAP: Debt Ceiling Suspended, Anything Goes; Stocks Fly; Gold, Silver Crushed
Money Daily, 6/4 - 6/10/2023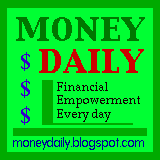 Business, Money, Financial News for the Week of May 28 - June 3, 2023
Friday: We Have Lift-Off: Senate Passes Debt Ceiling Bill, Brandon to Sign; Non-Farm Payrolls: May Jobs +339,000
Thursday: Irresponsible Federal Government About to Get $4 Trillion More for Grift, Graft, Corruption; 5 Stocks Responsible for 96% of S&P Gains
Wednesday: Debt Ceiling Drama Extended Into June as Congress Fakes Debate; End of Month Window Dressing on Deck?
Sunday: WEEKEND WRAP: Debt Ceiling Deal; Treasury Market At Extremes; Oil Prices Stable; Gold Lower, Silver, a Developing Mania?
Money Daily, 5/28 - 6/3/2023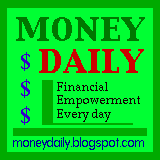 Business, Money, Financial News for the Week of May 21 - May 27, 2023
Friday: Going Broke, VF Corp. (North Face) Goes Woke with LGBTQ+ Pride Ad Campaign; CEI Blackmail
Thursday: NVIDIA Forecast Sends NASDAQ Futures Soaring; Debt Ceiling Talks May Be Delayed Until After Memorial Day
Wednesday: Zombie Nation(s)
Tuesday: Lowe's Lowers Guidance; Debt Ceiling Talks Remain Stalled: Gold, Silver Drop
Sunday: WEEKEND WRAP: Failing and Losing Will Become Prominent in Second Half of 2023; G-7 Summit, Debt Ceiling Dead Ends
Money Daily, 5/21 - 5/27/2023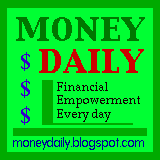 Business, Money, Financial News for the Week of May 14 - May 20, 2023
Friday: As G-7 Meets in Japan, Stocks Are Ramping Again; Propaganda, Disinformation, Valuations Distort Reality
Thursday: The Message: Sell Gold, Sell Silver, Buy Stocks, Buy More Stocks, Then, Sell Stocks and Hoard Cash
Wednesday: Is the Debt Ceiling Debacle a Huge Farce? Welcome to the Big Show
Tuesday: April Retail Sales, Home Depot Revenues Fall, Masked by Inflation; Gold, More Gold (and some silver) Please
Sunday: WEEKEND WRAP: Giving It Up or Living It Up; Going Galt, Going for Gold; Being Curious, Skeptical, Cynical
Money Daily, 5/14 - 5/20/2023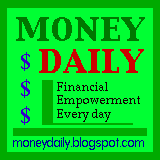 Business, Money, Financial News for the Week of May 7 - May 13, 2023
Friday: Why Brilliant Idiots at Central Banks Hate Silver; Futures Up, Trust Nobody (especially government and bankers)
Thursday: European Stocks At or Near All-Time Highs; Pensions Funded; Disney Losing Subscribers
Wednesday: April CPI Up 0.4%, +4.9% Annualized; Bank Stocks Remain Under Pressure; Short-Selling Ban Likely if Losses Continue
Tuesday: Springtime for Central Market Control
Sunday: WEEKEND WRAP: Stocks Avoid Big Weekly Loss; Gold, Silver Continue Momentum Despite Overt COMEX Meddling
Money Daily, 5/7 - 5/13/2023
Klueless in Kentucky
Fearless Rick takes a stab at the 149th running of the Kentucky Derby on Saturday, May 6, in what our peerless handicapper feels is a one of the deepest field of runners in the long history of the run for the roses. Quick breakdowns of all the runners and a wheel set-up for deep plungers. Have at it.
All Sports Report, 5/6/2023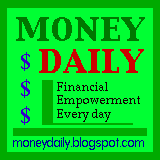 Business, Money, Financial News for the Week of April 30 - May 6, 2023
Friday: No Sink-o de Mayo? Stocks Look to Soar at Open Despite Ongoing Banking Crisis, April NFP at 253,000
Thursday: Bank Crisis Accelerating after Fed Chair Powell Calls System "Sound and Resilient"; Regional, Majors Under Seige
Wednesday: Banks Face Further Outflows from Depositors, Plus Damage on Commercial Real Estate Loans; FOMC Decision at 2:00 pm ET
Tuesday: JP Morgan Feasts on First Republic: Yellen Screams for Action on Debt Ceiling; Brandon, Congress Responds
Sunday: WEEKEND WRAP: Clown World in the Age of Delusion; Stocks Higher; Biden Drains SPR; Gold Locked In at $2000/oz
Money Daily, 4/30 - 5/6/2023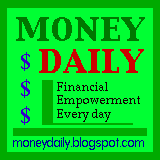 Business, Money, Financial News for the Week of April 23 - April 29, 2023
Friday: Competing Forces Whipsaw Stocks
Thursday: First Quarter GDP Estimate Soft; 1.1% Worse Than Expected
Wednesday: Earnings from Microsoft, Google, Boeing, Hilton, others Buoy Stocks; Debt Ceiling Debate Heating Up as Fed Ponders Rate Hike
Tuesday: Fox Fires Tucker Carlson; First Republic Grifted $100 Billion; GM Smashes 1Q Earnings; UPS Signals Slowdown
Sunday: WEEKEND WRAP: CHAOS
Money Daily, 4/23 - 4/29/2023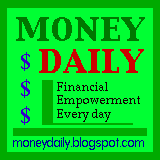 Business, Money, Financial News for the Week of April 16 - April 22, 2023
Friday: Stocks Trending Lower on Options Expiration Friday; P&G, HCA Healthcare Post Solid 1st Quarter Numbers
Thursday: You Spilled Your Milkshake, Get Over It; Dollar Hegemony is Dying... Rapidly; Futures Slide on 1Q Earnings Misses
Wednesday: The Stock Market is Dead; Everything Must Go
Tuesday: State Street (STT) Misses on 1st Quarter Earnings, Systemic Damage Likely Deeper than Appears
Sunday: WEEKEND WRAP: Gold, Silver, Stocks Shot Higher as Treasuries Sold Off; Inflation/Recession Fears Dominating
Money Daily, 4/16 - 4/22/2023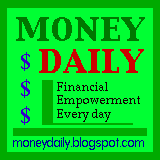 Business, Money, Financial News for the Week of April 9 - April 15, 2023
Friday: Bank Earnings from JP Morgan, Citi, Wells Fargo Cap Strong Week for Stocks; Gold, Silver Continue Soaring Advances
Thursday: Is Bud Light the Black Swan? Benefits of Never Going Woke for Everyday People
Wednesday: Vanishing America; March CPI Modest at 5.0%; Gold, Silver Breaking Out
Tuesday: Calm Before the Storm? Stocks in Denial As Earnings Season Approaches
Sunday: WEEKEND WRAP: Stocks Flat, Gold Above $2000 Silver Over $25; Fed Stuck Between Inflation and Recession
Money Daily, 4/9 - 4/15/2023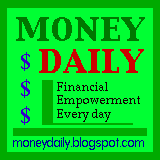 Business, Money, Financial News for the Week of April 2 - April 8, 2023
Thursday: Jobs Data Continues to Weaken; Gold, Silver Holding at Elevated Levels
Wednesday: Jobs Data Weaker than Expected; Gold, Silver Spike on Robust Central Bank Demand, Supply Shortage, BRICS Anticipation
Tuesday: Buy More Stocks. You'll Need the Profits to Pay for Food, Gas, and Taxes
Sunday: WEEKEND WRAP: Checking Out Quarterly and Year-to-Date Returns for Stocks, Oil, Gold, Silver, Bitcoin
Money Daily, 4/2 - 4/8/2023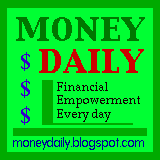 Business, Money, Financial News for the Week of March 26 - April 1, 2023
Friday: First Quarter 2023 Strong for Tech, Dow Negative, Gold up 8%, Silver Flat; PCE up 0.3% in February, 5.0% YOY
Thursday: End Game Approaching: Fed is Completely Trapped, Hyperinflation or Liquidity Crunch Will Prevail; Operation Sandman Already Underway
Wednesday: Is There a Banking Crisis, Recession, or Not?
Tuesday: Gold, Silver Hammered Lower, but Bounce Back; Treasury Market at Extremes; Stocks Continue Counter-Cycle Fight
Sunday: WEEKEND WRAP: Stocks Remain Overvalued; Gold, Silver Advances Shunted; Oil/Gas Prices Static as Bank Runs Remain a Concern
Money Daily, 3/26 - 4/1/2023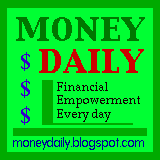 Business, Money, Financial News for the Week of March 19 - March 25, 2023
Friday: Truth or Dare, US Empire Style; Deutsche Bank Under Fire, Tanking European Markets
Thursday: Yellen Crashes Stocks, Sparks More Bank Runs; US Interest on Debt Over $1 Trillion This Year
Wednesday: The Fed's FOMC Has Few Choices, None of Which Involve Gold, Silver, or Bitcoin
Tuesday: Banks Are Doing Just Fine According to Wall Street
Sunday: WEEKEND WRAP: We Are All Economists Now; Fed, Government Insolvency Looms; Currency Crisis on Tap
Money Daily, 3/19 - 3/25/2023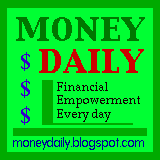 Business, Money, Financial News for the Week of March 12 - March 18, 2023
Friday: Bailout Planet Responds to Credit Suisse, First Republic Bank with Massive Cash Injections
Thursday: Central Banks Flirt With Grim Reaper; Silver, Gold Flying Off Dealer Shelves; Prices Soaring
Wednesday: Ides of March: Fitting Epitath for the Global Economic Nightmare; Credit Suisse Probably Bailed Out by Federal Reserve
Tuesday: Taking It to the Banks; Carnage in Financials Despite Fed, Treasury Reassurances; CPI 6.0%
Sunday: WEEKEND WRAP: BANK SHOT
Money Daily, 3/12 - 3/18/2023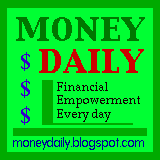 Business, Money, Financial News for the Week of March 5 - March 11, 2023
Friday: Banking Sector Badly Damaged; February Non-farm Payrolls on Tap; Financial Crisis Looming
Thursday: Look Out Below: Banks About to Go Under; Silver Priced Near $20 with Gold Ratio at 90 Screams Buy!
Wednesday: This is Ridiculous: Fed Chairman Moves Lips, Rocks Markets; ADP Says 242,000 Jobs Created in February
Tuesday: Stocks Churn; Powell on Hot Seat; Economy Getting Flushed
Sunday: WEEKEND WRAP: Gold, Silver, Stocks, Bonds, Oil All Gain in Mid-Week Turn-Around; Fed Chair Testimony, NFP Jobs Data Upcoming
Money Daily, 3/5 - 3/11/2023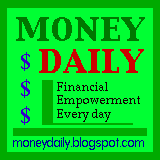 Business, Money, Financial News for the Week of February 19 - February 25, 2023
Friday: Broken Markets, Broken Promises, Broken People and the Scourge of Anomie
Thursday: Make or Break for Dow Jones Industrial Average; Salesforce (CRM) Jumps, Macy's (M), Best Buy (BBY) Issue Glum Guidance
Wednesday: All Signs Point to Bad Places
Tuesday: Stocks Will Continue to Languish through 2023; Target Beats, But Guidance Is Low, Management Floundering
Sunday: WEEKEND WRAP: China-Russia Alliance for Real; NATO Commitment Ebbs; Currency Aspirations May Fuel Lower Gold Prices
Money Daily, 2/26 - 3/4/2023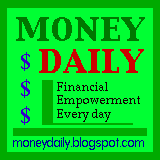 Business, Money, Financial News for the Week of February 19 - February 25, 2023
Friday: Government Data Unreliable; Elected Officials Unresponsive; PCE Ticks Higher, Inflation Out of Control
Thursday: Moderna, Domino's Pizza Fall Pre-Market; Bear Market Rallies Easily Spotted
Wednesday: Why Buy and Hold is DEAD; Whether Stocks Go Up or Down, You're Likely to Lose
Tuesday: Stocks May Extend Losses This Week; Home Depot, WalMart Cautious on Future
Sunday: WEEKEND WRAP: There's Only One Solution, and We Don't Have It; Hyper-Inflation, Currency Crisis Proceeding at Quickening Pace
Money Daily, 2/19 - 2/25/2023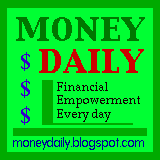 Business, Money, Financial News for the Week of February 12 - February 18, 2023
Friday: Bears Seek to Retake Market Control as Short Squeeze Runs Out of Stocks to Pump; Gold, Silver Set Up for Buying Opportunity
Thursday: Another Scary Open for Stock Traders as PPI Comes in Red Hot, But, Will It Last?
Wednesday: The US Economy is Weak, Debt and Inflation Making It Worse
Tuesday: January YOY CPI at 6.4% Glaringly Bearish; Pressure on Insiders to Keep Sentiment from Crashing
Sunday: WEEKEND WRAP: Balloons, Stocks Shot Down; Five Percent Yields On the Horizon; CPI Upcoming; Gold:Silver Ratio 85.25
Money Daily, 2/12 - 2/18/2023
Fearless Rick's Just Because it's the Super Bowl note
Super Bowl Quiz
All Super Bowl Scores, MVPs, 1967-2022
All Sports Report, 2/8/2023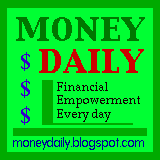 Business, Money, Financial News for the Week of February 5 - February 11, 2023
Friday: Stock Rally Runs Out of Gas, Taking Most Other Assets Down with It
Thursday: Stock Market Lacks Direction with Short-Squeeze Running Dry
Wednesday: Pump, Dump; SOTU Love/Hate-Fest, the Fed, Usury, and Hyper-Inflation
Tuesday: New Paradigms, Old Families, Mythical Great Reset, Recession and Another Big Short
Sunday: WEEKEND WRAP: Short Squeeze Sends NASDAQ to 5th Straight Weekly Win; Rigged Gold, Silver Markets Breaking Down
Money Daily, 2/5 - 2/11/2023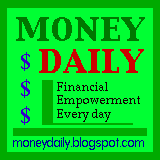 Business, Money, Financial News for the Week of January 29 - February 4, 2023
Friday: January NFP of 517,000 Completely Fake; Amazon, Apple, Google All Miss Quarterly Estimates, Stocks Heading Lower
Thursday: Wall Street Reacts to Fed's Dovish 0.25% Rate Expansion; Oil Lower; Gold, Silver Advancing
Wednesday: Big Day for the Fed's FOMC; Earnings from Snap, Peloton, Altria, Glaxo, Humana, T-Mobile Send Futures Lower
Tuesday: Reporting Fraud Continues; CAT, XOM, PFE, Others Report
Sunday: WEEKEND WRAP: Bubbles Haven't Burst Just Yet; Stocks, Credit Housing Remain Inflated as BRICS Plan Competing Currency
Money Daily, 1/29- 2/4/2023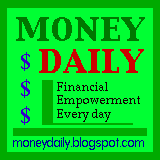 Business, Money, Financial News for the Week of January 22 - January 28, 2023
Friday: BLS Revises 2Q 2022 Jobs Figures to -287,000; 2.9% 4Q GDP Not Impressing Economists; AXP, Visa Up; Intel, Chevron Down
Thursday: Fun and Games at the Wall Street Casino
Wednesday: Microsoft, Boeing Send Futures Tumbling a Second Straight Day; Stocks Significantly Overpriced; Will Fall
Tuesday: Poor Earnings Reports from 3M, Johnson & Johnson May Send Dow Lower; Raytheon Down, Lockheed Martin Up
Sunday: WEEKEND WRAP: The World Turns on Brandon; Stocks Seem Stuck; Gold Shines Bright
Money Daily, 1/22- 1/28/2023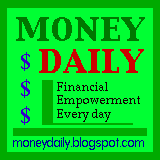 Business, Money, Financial News for the Week of January 15 - January 21, 2023
Friday: Job Cuts, Weak Earnings, Debt Ceiling Debate Leading to Perfect Storm of Economic Crisis
Thursday: Stock Selloff Has Many Catalysts Making Gold and Silver Ultimate Safe Havens
Wednesday: Vampire Squid Devours Dow; Goldman Sachs Crushed, Markets Respond to PPI at 6.2%, Japan Rates
Sunday: WEEKEND WRAP: Vix Dips, Stocks Rip on Short Squeeze; Gold on a Tear; Treasury Market Upside-Down; Banks Brace for Credit Defaults
Money Daily, 1/15- 1/21/2023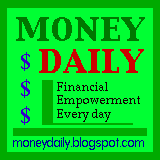 Business, Money, Financial News for the Week of January 8 - January 14, 2023
Friday: Bank of Japan in Emergency Mode; Earnings from Bank of America, JP Morgan, Citi Send Futures Plummeting
Thursday: Stocks Look to Extend Gains as December CPI Slows to 6.5%
Wednesday: Countries Run by Lunatics Seldom Succeed
Tuesday: China, Russia, BRICS Plan for New Reserve Currency Backed by Gold and/or Commodities Soon a Reality
Sunday: WEEKEND WRAP: Stocks Get Huge Bump on Friday Rally; Gold Builds on Recent Gains; Oil Price Drops; Treasuries Turn Long-Term
Money Daily, 1/8- 1/14/2023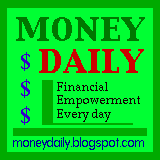 Business, Money, Financial News for the Week of January 1 - January 7, 2023
Friday: Stocks Having a Dull Week to Begin New Year; NFP Report a Mixed Bag
Thursday: Wall Street, Washington, DC Clown Shows
Wednesday: Allocations in Stocks, Bonds, Silver, Gold, Cash
Monday: WEEKEND WRAP (Part 3 of 3): Some Ideas for 2023
WEEKEND WRAP (Part 2 of 3): 2022 in Review; Russia, Sanctions, Inflation, Fed Policy
Sunday: WEEKEND WRAP (Part 1 of 3): Results for Final Week of the Year and Full 2022 for Stocks, Treasuries, Oil/Gas, Bitcoin, Gold, Silver
Money Daily, 1/1- 1/7/2023
DTmagazine.com (Downtown, the Unbound Magazine) is primarily focused on providing the world's finest back issue magazine price guide as well being a portal for essays and news in sports, business and politics.
If you're the sort of person who wants to be up to date on the latest sports betting, business news and politics, you have come to the right place.› Here you can find the latest information on Major League Baseball (MLB), College Basketball, College Football and NFL Football.
We operate an online store, featuring an ever-changing selection of books, back issue magazines and an eclectic selection of music, pop-culture artifacts and other 20th century rarities.
We also continue to offer coverage of the stock market, and emerging, alternative investment markets. and are always on the look out for new trends in personal finance.
Rick Gagliano, Publisher
SIGN UP TODAY!
SUBSCRIBE to the Collectible Back Issue Price Guide newsletter to receive updates and special sale info.
Subscribe by entering your email address:
BEST OF THE BLOGS
BUSINESS / FINANCE

Money Daily
BASEBALL: PLAYERS OF THE DAY

Baseball on Deck
COLLEGE HOOPS

Collge Basketball Daily
TOPICAL
Downtown Magazine Blog
HOT DEALS
The Top 50 Playboy Magazines to Buy and Hold
Invest for profits of 100%, 200%, 300% or better. Find out
more...
only $7.95
ADD TO CART
---
Previous Headlines & Stories
2022
2021
2020
2017-2019
2016
2015
2012-2014
2010-2011
2009
2007-2008
2004-2006
2002-2003
1998-2001